Seeing your parent struggle to live independently is difficult and may indicate that it's time to discuss accepting help. Stepping in and taking on the role of caregiver yourself may not be realistic or within your capabilities, but seeking outside help can greatly support you and your loved one.
Some parents are resistant and steadfast in their desire to age in place, while others are open-minded to the change. While you can't force help onto your parent, leading the conversation with empathy and love can help your parent understand your point of view.
What Are Signs Your Parent Needs Help?
Changes in your parent's life can spark a conversation about accepting help, or you may be motivated by a general concern. Some circumstances make it difficult for an adult child to hide their worry.
Mobility Problems
Arthritis, osteoporosis, or other medical problems can add difficulty to everyday movement for your parent. If your parent lives independently, the lack of mobility can be worrying.
When they live in a home with stairs, have a non-accessible bathroom, or have carpet that's not compatible with a walker, it may be time to bring up the topic of moving to a community more suited to their needs.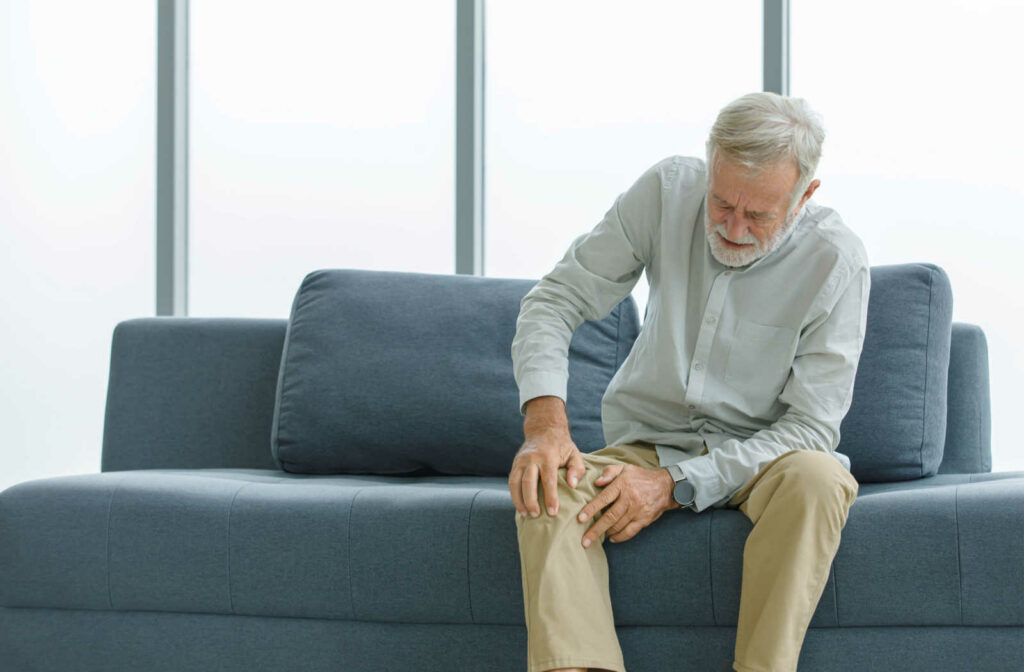 Safety Concerns
It's not always possible to stay in place if significant safety concerns exist. Whether they fall or get injured or struggle with cooking safely, endless hazards can harm your parent in an accident.
Talk to your parent about your concerns and express your desire for them to be in a safe place they can enjoy. Beginning the conversation gently can avoid any defensive reaction and allow your perspective to be heard.
Increased Memory Problems
While some minor memory problems are common as people age, severe memory loss can be more than just a natural part of aging. If they're experiencing cognitive or psychological changes, it may begin to affect their safety, making it scary to let them live independently with little support.
How to Talk to Your Older Parent About Assisted Living
Talking about accepting help can be a sensitive topic for some parents. Some feel very passionately about maintaining their independence beyond their capabilities. Still, if you're just as convinced they need help, it can become a frustrating battle of wills that can dissolve into conflict.
You don't have to start a conversation and finish all the details in one day. Realistically, encouraging your parent to accept help may take several small conversations over time, allowing them to live through examples of why you'd like them to accept more support.
Be Empathetic
Affirming your parent's autonomy is essential, and making decisions without their involvement can make them feel out of control. Accepting help can be a big step, whether they're open to it or not. To have a constructive conversation, validate their feelings and concerns. Leading with empathy can help your parent feel safe to be honest with you about their struggles.
As tempting as it may be to push, the goal shouldn't be to get your way at all costs, and coming to a solution you're both happy with can take time. It's more important for them to hear your balanced perspective and give them time to consider your thoughts until the next talk.
Focus on the Positives
Accepting help can make your parent feel like they're losing significant pieces of the life they've built. Focusing on what they can gain rather than what they have to give up can change the tone of the conversation.
Emphasize the peace of mind, safety, security, the modern apartments, amenities, and built-in community to encourage them to imagine a different lifestyle that can benefit them.
Get Outside Support
If the conversation with your older parent is tense and becomes an argument, getting a supportive third party can bring a neutral voice to improve communication and offer insight.
Whether you find a professional counselor or social worker, bring in a spiritual leader your parent trusts, or a medical professional, having someone who can support you and your parent through the difficult discussion can be invaluable.
Visit The Villages of Murfreesboro
Bring your older parent on a tour of The Villages of Murfreesboro to get answers to their questions, ease their concerns, get familiar with the community and amenities, and chat with future neighbors.
While it may take a visit or two for your parent to feel comfortable, learning about how the amenities and services can help them have more free time and independence to fill their calendar with events and activities, they'll begin to feel hopeful about the new phase of their golden years.